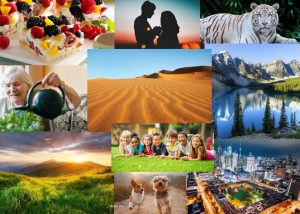 Family Constellations Workshop
"Gifts of Life"
Group Session
Sunday, January 26, 2020
11:00 AM – 6:00 PM
Facilitator: Elena Nesterenko
Investment: $100.00. Free offer: you may bring a friend no charge to participate as a representative or to simply observe.
To sign up, please email: info@constellations.work. Space is limited.
Location: Toronto Healing Arts Centre
717 Bloor St W, Toronto, ON M6G 1L5
Transportation:
By public transportation: walk distance from Christie subway station
By car: there is a green P municipal parking as well as free parking on smaller streets.
Where to eat: There are planty of restaurants in the area. Water and tea offered during workshop.
This will be a few hours family & systemic constellations workshop (method by Bert Hellinger).
During the workshop you can either work on your health, relationship, profession, business and other important life matters or you can participate as a helper (Read more about working in groups). The main topic for this workshop is "Gifts of Life". There will be a meditation to relax and center.
Comfortable closing is recommended so you can relax and move.
About Family Constellations:
Family Constellations work helps people in many ways and the most important it helps to connect to Life, success, health (more about it). It is a practical shortcut to many questions we have. Yes, this work is very practical. And it is experiential. You need to go through your own constellation, through your own experience. This will be the best answer to what is this work about. While experiencing your own constellation your soul and your body get realigned so you can open even more towards your Life.
Bonus Health Educational Section:
I'd like to share with you some information about keeping your body healthy. This is about an ancient and recently updated technique, a very effective way of keeping your body and emotions healthy, an effective way of releasing emotional trauma and stress. This is if we have time.
Schedule:
11:00 am – 11:15 pm – Registration
11:15 am – 11:45 pm – Introduction to the family constellations method, meditation.
12:00 pm – 6:00 pm – We do practical work (the actual family constellation sessions for the workshop participants).
After each constellation there is usually a few minutes break. There is tea, water. We also are going to have a lunch break.